A post workout glow? For three days in a row?
Heck yeah!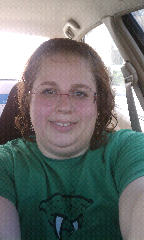 In other news, today ... was... blah at work. It was BUSY .. mostly due to stupidity on the part of the shift prior to mine. But there was only two of us there today. Usually there's at least 3. So basically I didn't get to eat at all until 12:30..
but now the hubby is hungry, time to go make feesh.
<3,
sam